Book Car Hire Ubud with a Driver
Whether you're traveling to Bali for business or leisure, securing a hire car in Ubud now is easy with online booking on Ubudcab.com. With a variety of vehicles, we'll compare and provide the best rates for you to make booking a breeze.
We have been comparing the cost of car hire Ubud with driver to help travelers find the best available deal for a day tour or personal chauffeur. Ubud Cab commits to giving you the best service and takes the stress and hassle out of securing cheap Ubud car hire, all at no additional cost to you.
Why Rent a Car in Ubud with a Driver?
You won't have to worry about driving while on vacation if you use our private vehicle driver service. Our professional drivers will transport you to various locations so that you can relax and enjoy your trip to Bali.
Pre-book a Car Hire with a Driver in Bali
Ubud Cab will arrange for you to rent a car with a driver. All of our chauffeurs are experienced professionals who take great pride in offering quality service, a memorable experience, and 100% customer satisfaction.
Hire a car with a driver for a few hours, a half-day or a full day, a few days or a week, and pre-book a car hire Ubud with a driver for the best vacations now.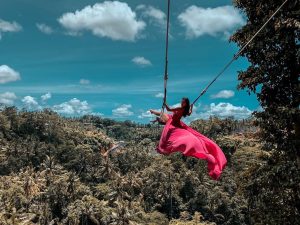 How Much Does it Cost Car Rentals with a Driver?
In Bali, and particularly in Ubud, car rental with drivers is divided into two price packages: half-day and full-day. The price list for a half-day (5 hours) and a full day (10 hours) is as follows:
Half-Day – Rp. 350.000/5 hours
Full-Day – Rp. 500.000/10 hours
[button title="Get Quotes" link="https://web.whatsapp.com/send?phone=6281236338089&text=Hello,%20Ubud%20Cab" target="_blank" align="" icon="" icon_position="" color="" font_color="" size="2″ full_width="" class="" download="" rel="" onclick=""]