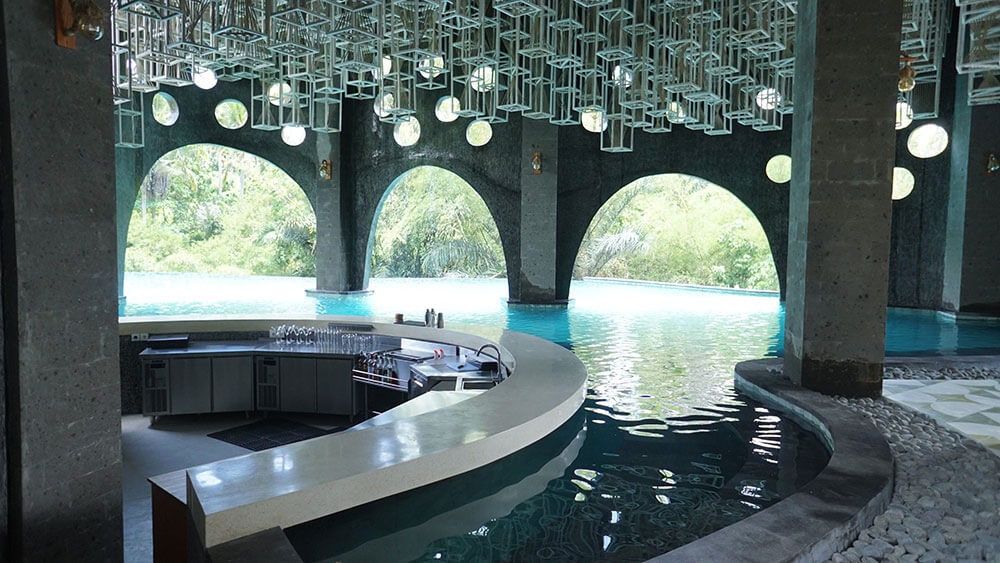 Tlaga Singha Ubud
A new destination for leisure or outdoor travel with Balinese and modern characteristics, Tlaga Singha River Country Club was opened in Singapadu Village, Gianyar, Bali.
Tlaga Singha River Country Club presents a stunning countryside view that blends with green and beautiful nature, as well as tranquility in the middle of a traditional village atmosphere typical of Ubud. Also equipped with culinary offerings with a menu of international food and Balinese that are extraordinary and appetizing, as well as the support of employees who are ready to provide the best service by applying the concept of hospitality, which is supported by classy facilities to relax while enjoying your vacation.
Why should you visit Tlaga Singha?
Here you can enjoy a green escape inspired by Singapadu historical, a place to relax and unwind within an impressive and luxurious environment, excellent services, and first-class facilities.
Amazing Pool
Tlaga Singha River Country Club is designed to blend in with the natural surroundings and features a two-tiered swimming pool that mimics a spectacular lagoon with water flowing into the pool below. There are bathroom facilities, changing rooms, and lockers, there is also a pool bar hidden in a rock cave that serves a variety of drinks and food with special flavors.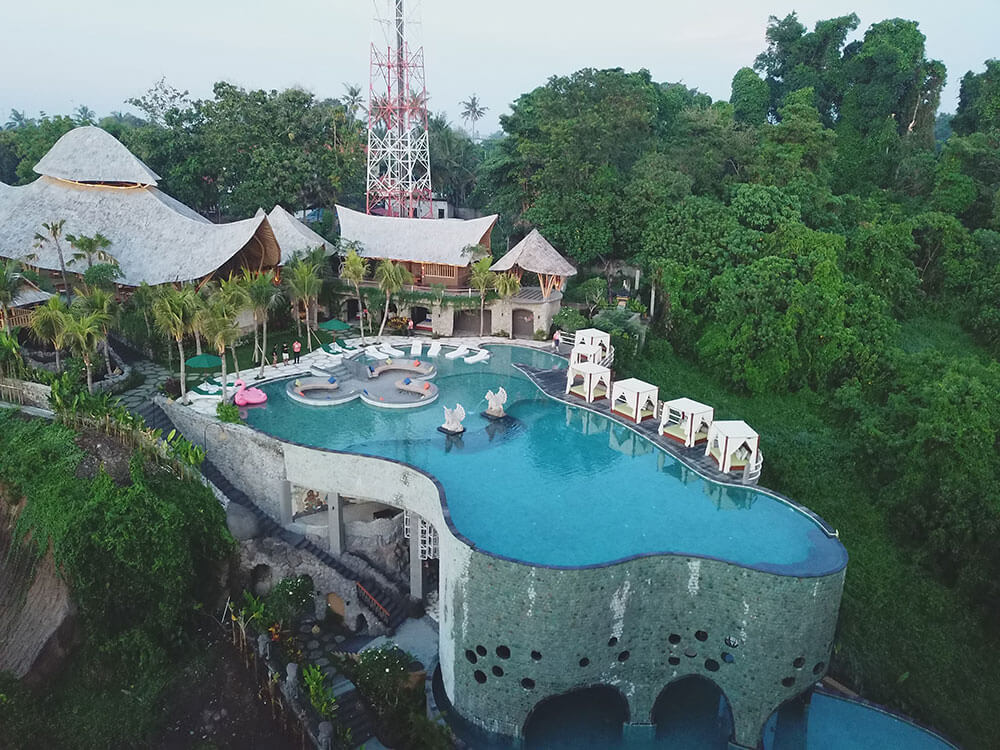 Restaurant Concept one with Nature
Paon Restaurant and the main dining area, as well as the Bale Rangon on the top floor, is a spacious and semi-open space offering traditional Indonesian food that has the concept of blending with nature, presenting a beautiful river view that makes you feel at home to sit for a long time with a serving of delicious food and drinks ready to accompany.
The Spa
The Tlaga Singha facility also provides facilities for tourists who want to rejuvenate their mind, body, and soul. The facilities at The Spa are complemented by the touch of therapists who are experienced in Indonesia's ancient beauty and health traditions.
Treatments from spa and massage, including Balinese massage, body scrubs, facials, hair treatments, manicures and pedicures, and others
MICE Facilities (Meeting, Incentive, Convention, and Exhibition)
Tlaga Singha River Country Club is suitable for those who want to combine work while on vacation with a natural and beautiful atmosphere. There are meeting room facilities equipped with complete conference facilities, WiFi, a projector, and sound control devices.
Also providing wedding venue facilities "with a capacity of up to 500 people, with a variety of wedding package offerings that include FOB and decorations with skilled and dedicated" event management personnel.